Welcome to Denver Area Youth Services (DAYS)
Denver Area Youth Services (DAYS) provides comprehensive human services to 2,000 children, youth, and families in the greater Denver area each year. DAYS seeks to provide its available services to youth and families involved in the child welfare and juvenile justice systems. Services include home-based family therapy services, foster care, parenting education, outpatient substance abuse treatment, sexual health education, community supervision, case management, and mental health services. Services are designed to support youth and their families to improve their life skills, make healthy choices, strengthen the family system, and build protective factors.
OUR PROGRAMS
Prevention
Our prevention programs provide participants with information and education to make healthy choices; improve parenting skills, develop communication skills, and understand the impact of one's actions.
Treatment
Our treatment programs provide participants with the skills and resources to change negative patterns of behavior, improve relational abilities, and develop healthy coping techniques.
Foster Care
Our foster care program provides out-of-home placement for children, teen mothers and older youth involved in the juvenile justice system. Placements offer a nurturing environment, stability and structure, and an opportunity to learn and grow.
Transitional Services
Our transitional services provide community supervision for pre-adjudicated youth and youth re-entering the community from a secure facility. Services include community supervision, case management, tracking, mentoring, enrichment activities, and individual and family counseling.

Featured DAYS Community Jewels:
______________________________________________________
Thank you to everyone who donated during Colorado Gives Day on December 4th, 2012! We greatly appreciate your support!
______________________________________________________
Run for DAYS in the Colfax Marathon!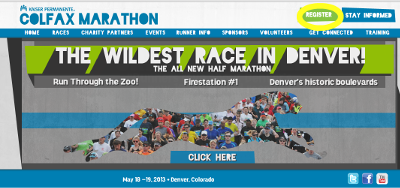 End of Summer DAYS Festival
Save the Date!
Sunday, September 8, 2013
Noon - 6 pm
East 26th Ave from Holly - Hudson Streets, in Park Hill
The day will include: live music + artisans + local chefs + brewers + family-friendly activities + community organizations
The event will be a benefit for Denver Area Youth Services.
More details to follow!

---
Watch our video!
______________________________________________________
DAYS is currently seeking individuals interested in becoming foster parents. If you are interested, please email Sally Gerdes
or phone at 303-302-3263.
______________________________________________________
DAYS now offers DUI classes to Denver youth. Call for more information: 303-698-2300.
______________________________________________________